No Longer on Main Street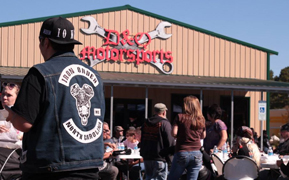 We have grown some in the last few years.
We Have been in the new shop for about 2 years, but we still have that occasional traveller that looks for us in town. It is nice to have the space to work on more bikes, and hold in to projects.
Spring bike season is around the corner, so it may be time to look into tires, some new accessory, or maybe get that bike road-ready this year. Whatever your bike needs, we can do it.
Our New Address is:
34 Ray Hart Ln., Angier, NC 27501
Events